So, I Only Won an Essex Digital Award!
This was the first award ceremony I have attended as a finalist and needless to say, I was extremely nervous.
The event was held on the 18th of May at the beautiful Boreham House in Chelmsford and the fun began at 7pm just after the rain clouds had burst. But, no worries there as the lovely event put on Umbrella attendants for everyone to get from the house to the stunning and very large marquee in the grounds where the awards were to be presented.
We sat on table 4 along with two other fabulous digital companies from Essex; WeBelieve Media and Miru 3D.
Everyone was then treated to a lovely meal and entertainment while we waited for the presentations to begin.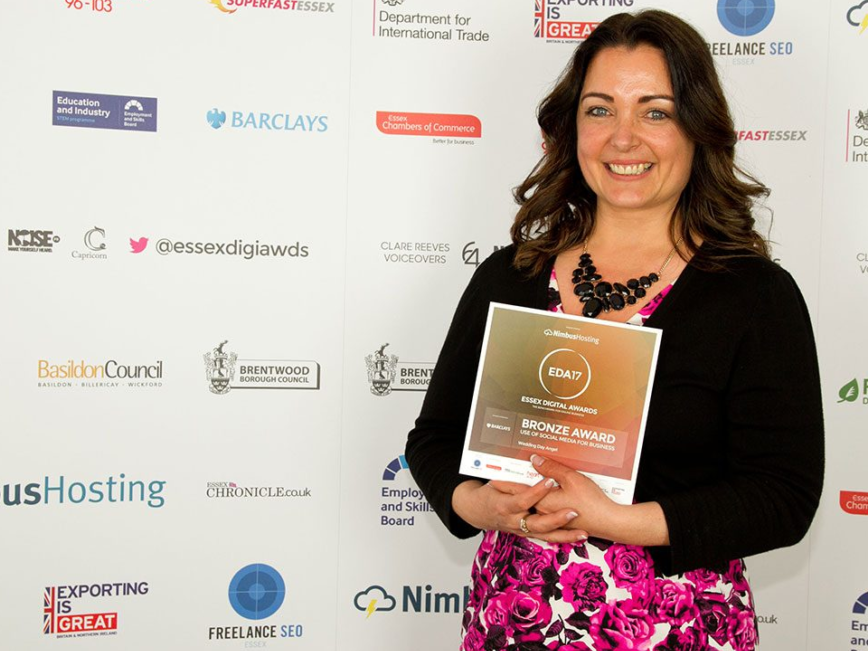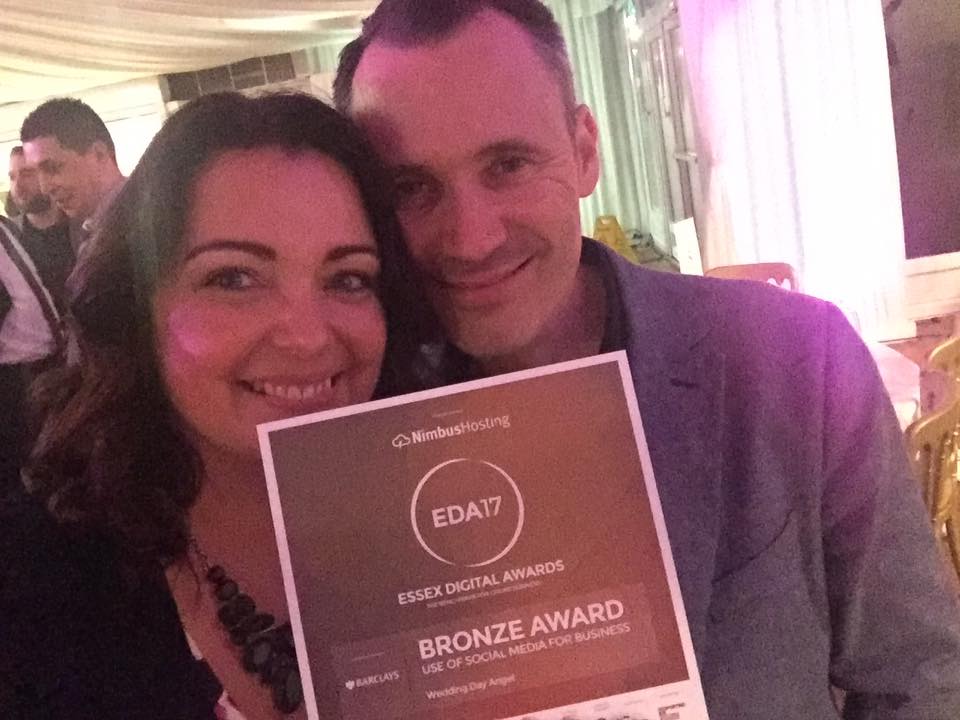 There were 18 categories to get through and my category; 'use of social media for business' was number 15 so a long wait but soooooo worth it.
I was super proud to achieve the bronze award in this category and have a lovely plaque printed with Wedding Day Angel on it to adorn my little office wall.
This award means so much as it's just me (and the occasional website help from hubby) who runs this little business. I feel so proud of myself for this achievement and it has spurred me on to keep it up and bring much more to the Wedding Day Angel business in the future.
Would like to send a MASSIVE thankyou to the judges who awarded me this honour :)
And of course, all my lovely social media followers and supporters….! :)