By Kelly Atwood Floral Designs
What is a healthy or realistic wedding flower budget?
Do not worry about budget, a good floral designer will work with you within your budget or assist or suggest as appropriate.
It is so fundamentally important to have a number in mind that is comfortable for you to avoid feeling disheartened or for your floral designer or florist to suggest things that are inappropriate for you.
A realistic wedding flower budget is typically 10% of your overall wedding budget; this may be more depending on your priorities.
The next major thing is deciding what areas are the most important to you.
This is very useful information because it enables you to focus on where you would like your wow factor to be and allows your chosen designer to allocate your budget to different areas accordingly with you.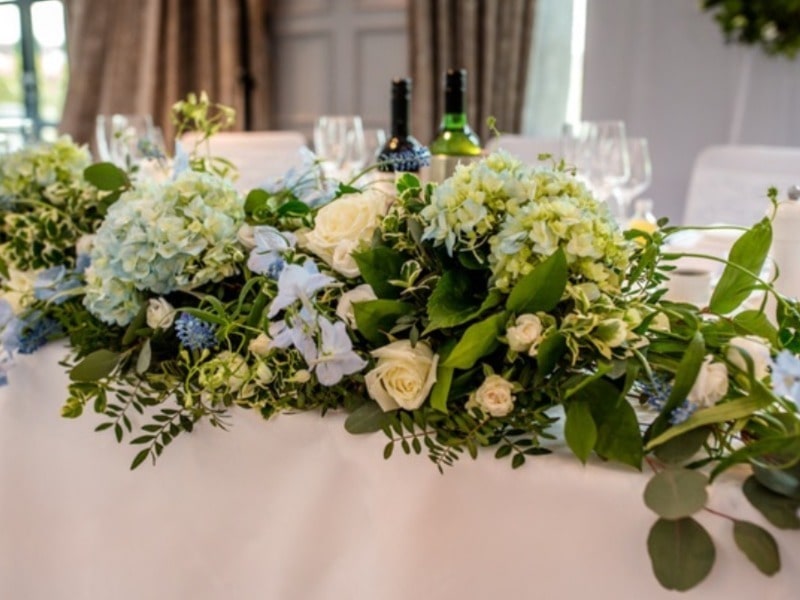 How far in advance should I book my flowers ?
This usually depends on who you would like to use to create your wedding flowers and what type of provider they are.
For example, floral designers will usually book further in advance than florists as the service given and client journey is very different.
Another factor to consider is popularity, demand, expertise & experience that your ideal floral designer or florist has; if they are in high demand, they will usually book further in advance or have a waiting list of couples for when they are ready to open dates up for booking.
Overall, and generally, I would say florists tend to book anything between 3 months to a year in advance.
Floral designers tend to book anything between 6-18 months in advance, depending on demand, however, it is always worth checking for late availability dates if you need to.
Our ideal booking timeline is 12-18 months in advance of your wedding.
However always get in touch to check your date as we sometimes have late availability.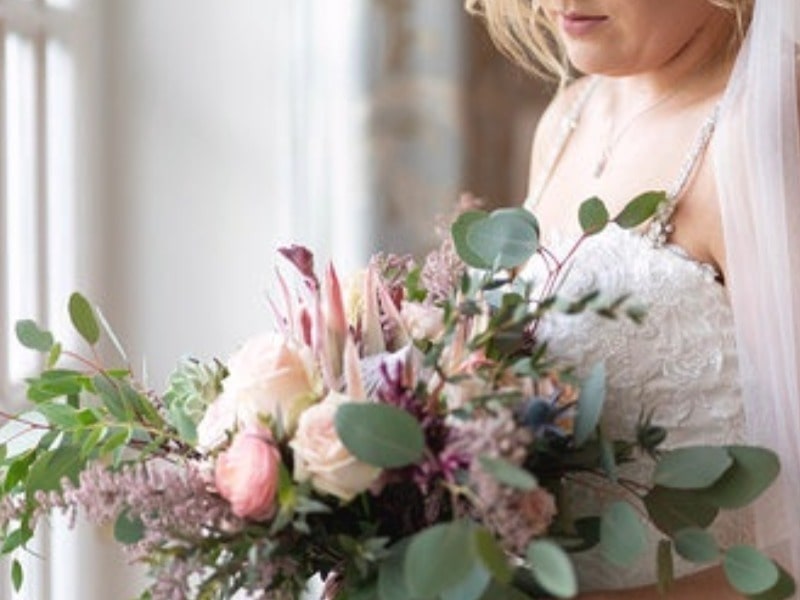 What's the difference between a Florist & Floral designer?
A Florist usually has a shop or online store and tends to have a collection or a body of work in their style. They will tend to produce for weddings often repeating the same concepts and design but using your colour palette and changing the flowers to your request. They will also usually have other commitments to uphold such as running the shop/store and daily bouquet orders, funeral work etc as well as your wedding flowers.
A Floral Designer works differently, as they will design to your wedding/event and this is the main business and focus so, the service level and attention to detail and design possibilities widen.
I am a Floral Designer and we offer bespoke, unique & personal floral design from a floral design team who really care. We take you on a fun floral design journey with us to make planning your floral designs an enjoyable, exciting and simple experience.
No one does what we do or offers what we can in the way we do. We offer a friendly, informal, personal, bespoke service.
We don't do "typical" wedding flowers and would never want you to settle for them. All of our designs are bespoke/unique to each client/couple for their wedding/event.
We offer a complementary consultation at our studio as we love to meet you and discuss your vision.
We produce a complementary Initial mood board and estimate, based on requirements discussed at consultation (All at no obligation).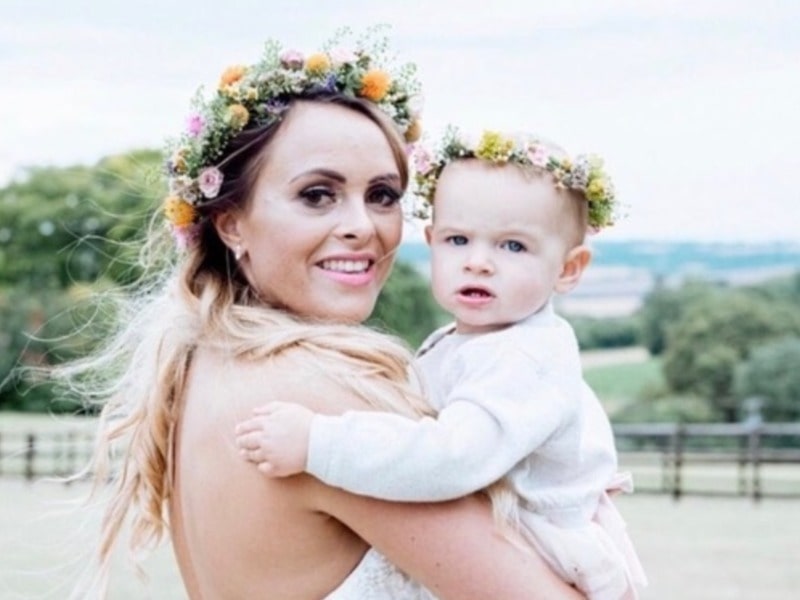 Do you do prop hire/styling?
Yes we do. :)
We are a floral design business that offer styling as an optional extra.
We also provide prop and decor hire from our sister business Oasis Wedding and Event Hire.
Usually, floral designers or florists do not offer overall styling and this is a misconception.
You would normally need to hire a professional stylist or wedding planner to take care of the styling, finer details and on the day set up as they are the correct professionals for the job.
We, however, are able to offer this as an additional service without compromising on quality or service because I was actually a stylist for many years before becoming a floral designer.
Get in touch to discuss styling options with us and check out all of our styling props and decor items to hire for your big day from Oasis Wedding & Event Hire.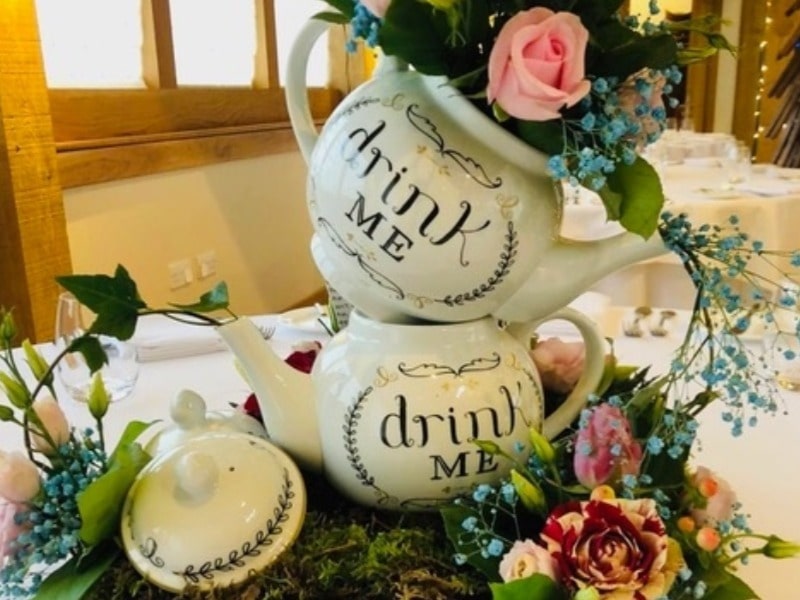 Our 5 most asked question is what is in season.
We have you covered; grab a cuppa and get your complementary copy of our wedding flowers magazine below including a guide of what is in season for your big day.
For more info, Click here > : Kelly Atwood Designs Listing