By Heni Fourie Photography
If you're getting married in spring, then wisteria is a great idea.
I can't help to be inspired by all the wisteria that is currently in bloom.
Every day I pass at least half a dozen houses on my daily walk, dripping with wisteria.
It reminds me of the beautiful wisteria-inspired weddings I have photographed.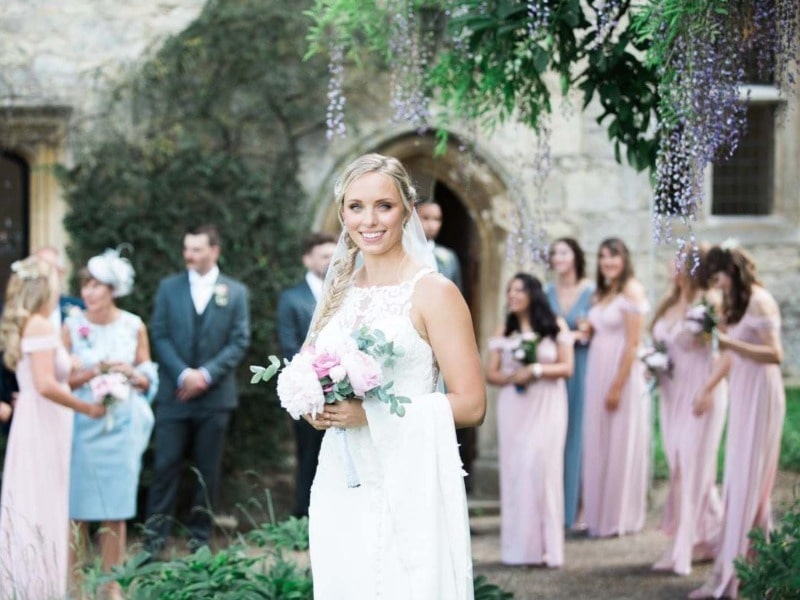 Wisteria always makes for stunning photo backdrops.
If you are fortunate enough, you may find the perfect wedding venue with a majestic wisteria tree in full bloom.
However, for the rest of you, there is always artificial wisteria.
Long forgotten is the eighties with its unnatural plastic flowers.
These days there are many different types of silk flowers on offer—anything from a wisteria-laden arch for an outdoor ceremony to the bouquet and miniature trees for table centrepieces; you will have a hard time choosing.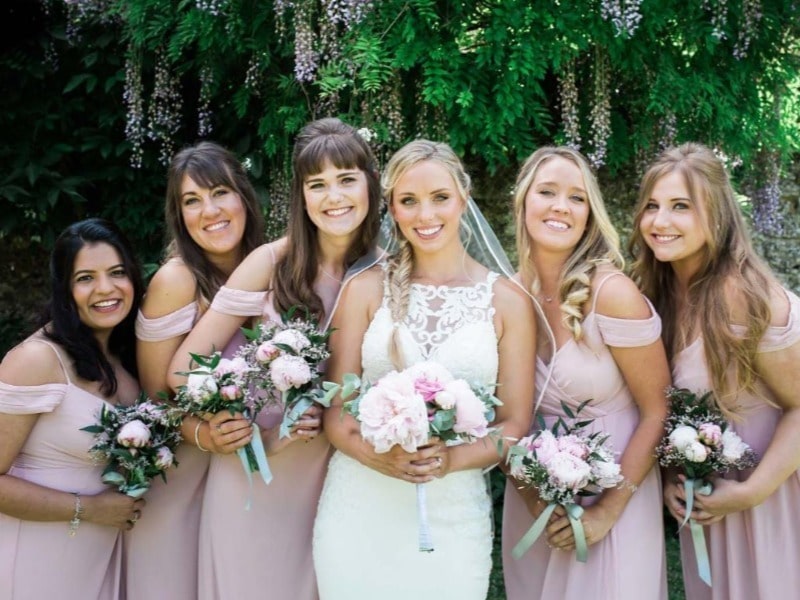 One of my favourite venues to photograph weddings is Notley Abbey in Aylesbury Vale, Buckinghamshire.
The historic Abbey is not only set the most majestic surroundings; it comes complete with a beautiful wisteria tree in the walled garden.
If you book a wedding in May or early June, then you will be sure to have a beautiful wisteria backdrop for your wedding.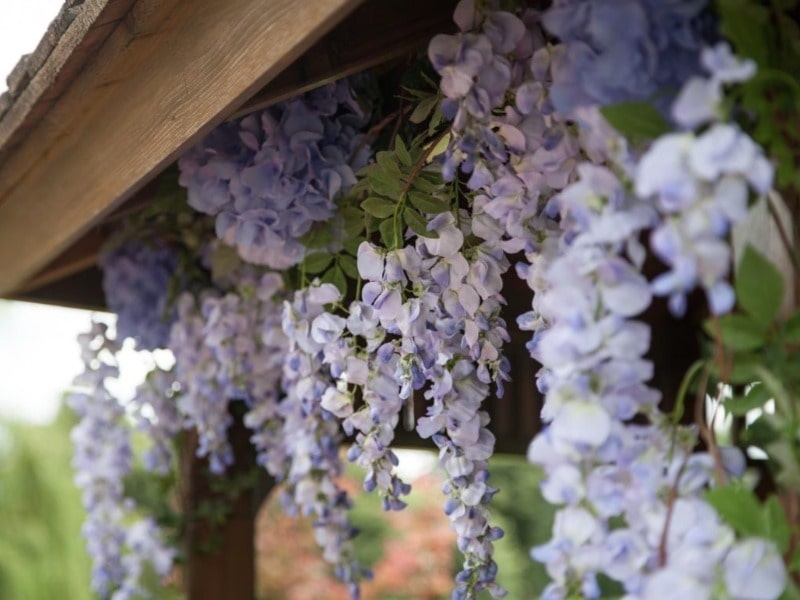 A creative cake designer will be able to incorporate fresh flowers and possibly part of the vine, to carry the theme through into the reception.
You may also want to consider buttonholes, wedding favours and of course, the accent colours to compliment the wisteria.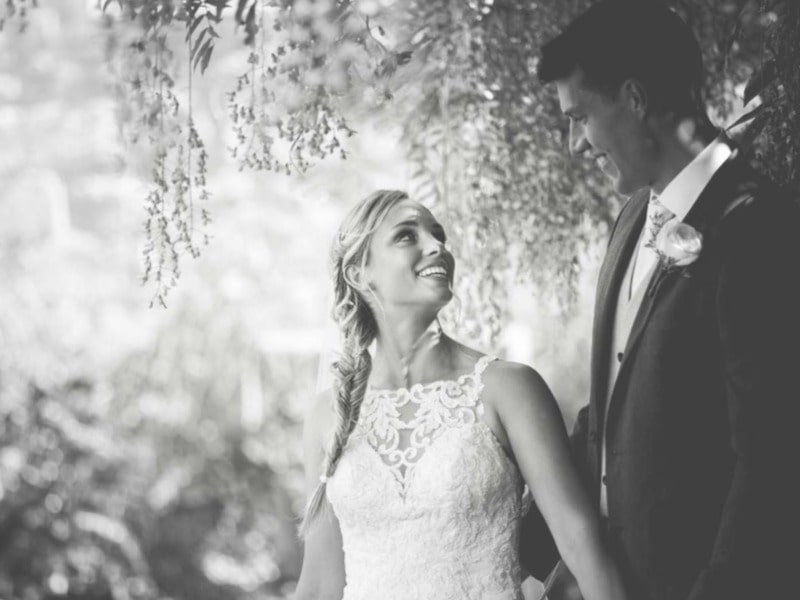 I firmly believe less is more.
Therefore, depending on how much wisteria you have on display, you may want to strip back the rest to avoid anything distracting from the central theme.
I prefer a subtle colour like white or grey with a single accent colour.
For more info on Heni Fourie Photography – Click Here