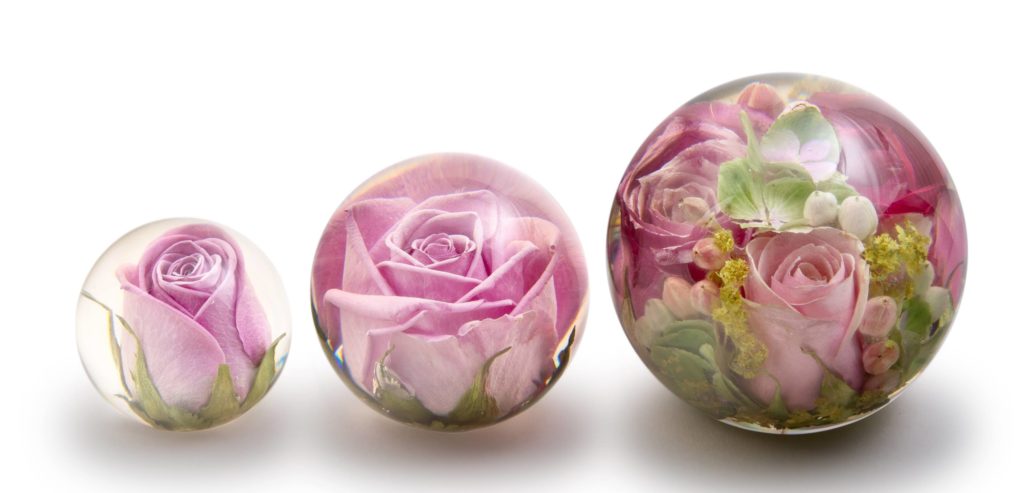 I recently saw this great idea on Twitter and wanted to share it with you all.
Your wedding flowers are another amazing memory of your special day and especially if they are fresh, you want to keep them in some way or form.
Well, Flower preservation has just the idea for you! Here's a bit more information:
The only UK accredited, flower preservation company in the UK with a totally unique process, handmade at their Studios in Somerton, Somerset.
They have an amazing variety of designs giving you a cutting edge design of your flowers preserved within paperweights and they are all hand made to any size to suit your flowers.
The process is completed within 20-24 weeks with FREE return delivery to any UK address!
A few words from this company:
"A wedding is such a special time and your wedding bouquet can be timeless, so why settle for just a photograph as a memento when you can have the actual bouquet expertly preserved to celebrate a precious memory. With a choice of a single bloom encapsulated into a paperweight, a multi flowered paperweight, a bespoke hand made Oak Jewellery box or a stunning 3d frame, we can help"
To find out more see the Flower Preservation Listing