Smooch Wedding Rings…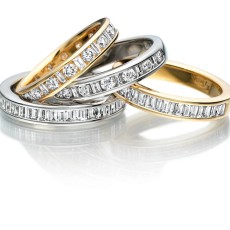 Are you looking for your special wedding day rings? Then you need to see the lovely range that is available from Smooch. They can make your rings bespoke to your requirements and deliver the sparkles for you to hand over at that very special 'exchanging the rings' moment on your big day! With a wide range of gold, silver, white gold and rose gold, you can get your wedding rings without the hassle of the shops as they come to you too!
Asha & Rich…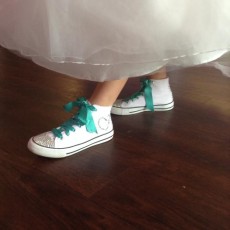 Ever wanted your bridesmaids gowns to be just that extra bit special and different from other weddings that you've been to? Then Lauren can help with that – she can design and make your bespoke dresses as well as provide you with some stunning accessories that will make you and your wedding day helpers feel that extra bit more special. She can also add bling to shoes and even trainers if you are going for the comfy feel and look!
Woodmouse Workshop…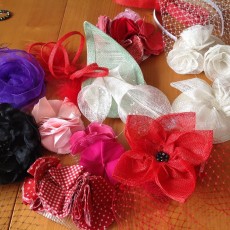 This lady has a real talent for creating those amazing head pieces and fascinators to wow the rest of the guests at a wedding. She creates each piece herself and prides herself on the quality of her products. With 40 years experience in sewing and being a trained milliner, you are sure to work well together in getting your unique fascinator that you require for that big do!