Written By Jo…
" The Berkshire Wedding Community was dreamt up at a kitchen table by a photographer and a florist.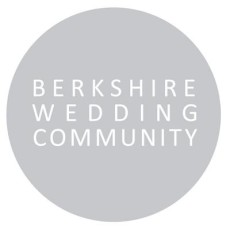 Jo Richards and Andrea Fearon were looking to put together some promotional work with some other wedding suppliers, but they found that the wedding industry is a minefield of literally thousands of suppliers.
Whilst trying to find suppliers with which to work, without knowing who were experienced professionals, and who were new to the industry, they saw a need for a trusted group of suppliers that could provide today's brides with a reliable, professional and friendly service that would meet all of their wedding needs.
The members of the BWC were hand selected on their merit, vision, and experience. Working together as a team means that every member can vouch for each other's professionalism and quality of work and new members are subject to a strict vetting process to ensure the standard remains at it's highest.
As a team, and as individuals, the members of the BWC all strive to help brides create the day of their dreams, without taking over.
They work closely with their clients to make their visions a reality, working with brides with all budgets, and by having a group of trusted suppliers to work with, they are able to offer our clients great recommendations for all their wedding requirements.
The BWC memebers regularly undertake promotional photo shoots which they feel are a great way of keeping their skills fresh and on trend.
They are constantly adding to their knowledge and skills set by working together on promotional photo shoots, wedding events and fairs and meeting regularly to discuss current wedding trends.
This all combines to provide their brides with the best service the wedding industry has to offer.
The Berkshire Wedding Community hold regular wedding fairs within the Berkshire area, see their website for the most up to date news, and follow their work on Facebook."
For more information > Click here