My bridal dress shopping started off stressful but ended up being an emotional and wonderful time spent with my mum.
I had settled on the idea of having a gold dress for my wedding back in 2002 but when I tried gold bridal dresses on, the colour just didn't suit me at all, nor did ivory or white dresses really.
My mum had kindly offered to pay for my bridal dress so off we went. Many miles and shops later, we arrived at one, exhausted. There were two rails along two sides of walls and one dress in between what looked like hundreds stood out!
I pulled it out and my heart melted…my mum came over and looked at the price tag and said sorry, it was too much over the budget so I gently placed it back in it's place. :(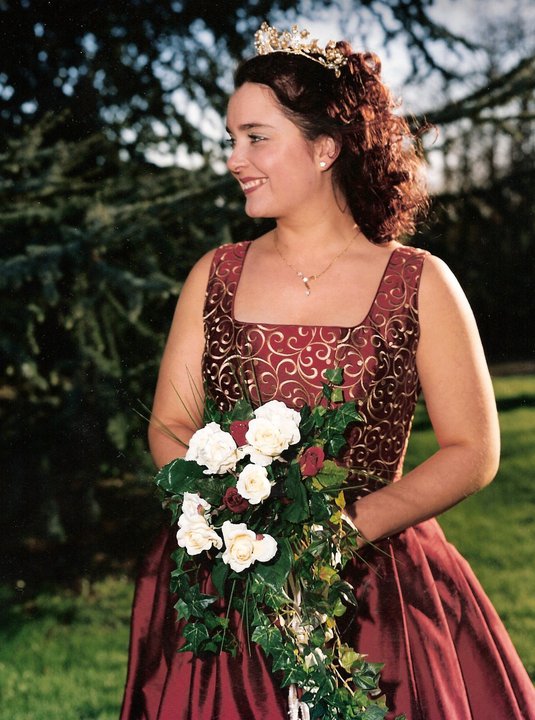 On looking at the other side of dresses, my head turned to glance back at the dress I had fallen in love with – my mum saw this, and then just said, "oh go and try it on!"
I practically ran over the other side and grabbed it out again and asked the bridal dress assistant if I could try it.
As I slipped into the skirt and then the corset top, I felt amazing, it fit me perfectly and glancing into the mirror; I felt beautiful and my face lit up.
My mum, shedding a tear said that this was the one and I had to have it no matter the cost.
I truly fell in love with it from the moment I set eyes on it and that's when you just know it's the one!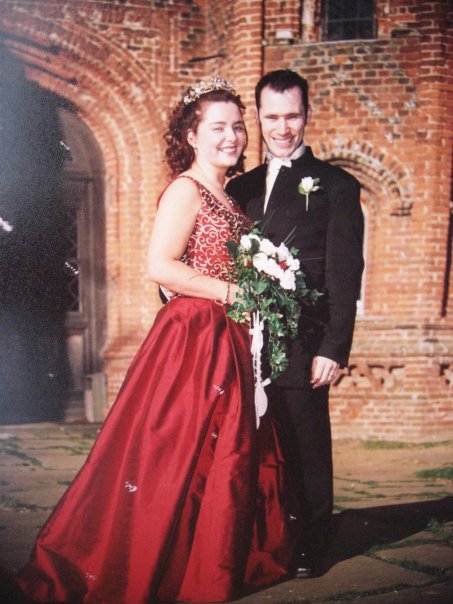 The morale of the story is that although your budget may not allow, think carefully…can you save on something else so that your dream bridal dress can be a reality? I offered to pay the difference (not that she accepted) so don't lose out on your dream gown unless you really have to.