Wedding Day Angel Proudly Presents….
After the huge success of my last wedding fayre, I have been busy trying to find a venue for the next one and have been successful in securing one for January 2014..!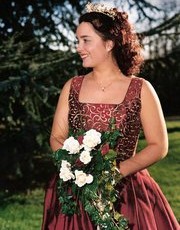 We are really excited to announce that we will be holding the next fayre at Clacton Factory Outlet which is on the outskirts of Clacton-on-Sea, Essex.
The fayre is going to be another exciting one with bridal and fashion shows throughout the day.
It is being held in two of the larger size units on the site where there will be approximately 40 wedding experts from the surrounding areas to give you full advice and show you their quality products and services for your perfect wedding day.
Come and join us on Sunday 26th January 2014 from 11am – 4pm at Clacton Factory Outlet.