London Is Calling….
We were super excited to receive an email from Gibson Hall last week asking us if we would run a bridal show at their prestigious venue in the heart of London!
We, of course, said YES!
The historic Grade 1 listed building is the most romantic fairytale wedding venue with the main hall and it's stunning architecture to the tranquil contemporary styled courtyard garden, you are sure to fall in love with this venue.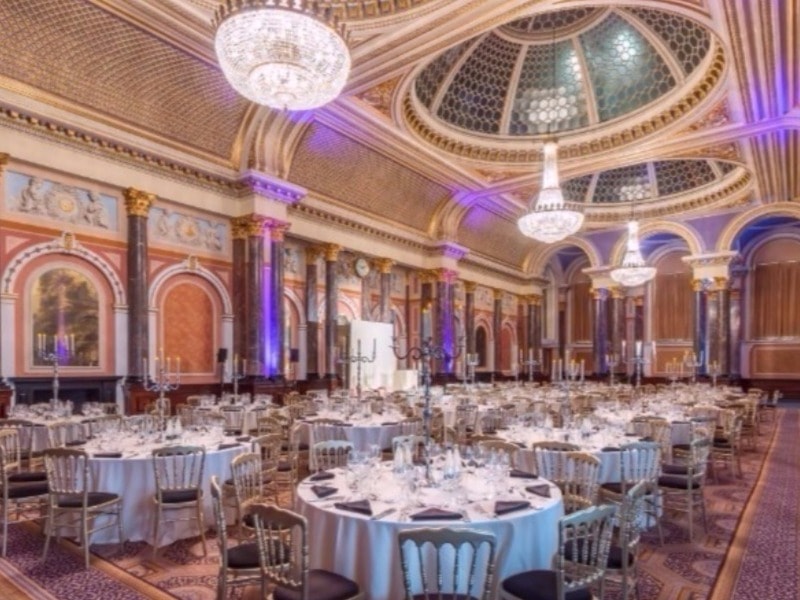 SAVE THE DATE…
Our little team will be showcasing some of the finest wedding suppliers from across London for you on Sunday 16th September 2018 from 11am – 3pm and best of all….It's FREE entry for all visitors, children are welcome and pushchairs and wheelchair users can come along too as there is a lift to use for your convenience.

Event Spaces To Suit…
The main hall can hold up to 350 guests for a wedding ceremony and 450 guests for a wedding reception so very large weddings are no problem at all for this Victorian banking hall. It is magnificent with three large glazed decorative domes overhead which will wow your guests as they enter the room.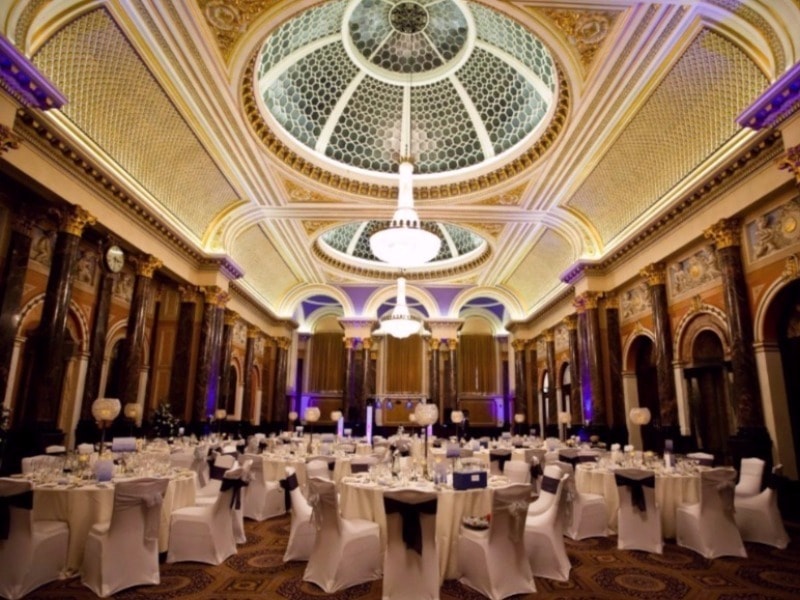 The Garden Room and Courtyard…
If you are looking for a smaller space that is more contemporary style, then the garden room with adjacent courtyard is perfect. The large doors can be opened up during the summer so that you and your guests have a lovely free flow during the reception and can enjoy the fresh air flowing through as well as the sunshine. It's also a great space to have before you wow your guests with the main hall for your sit down meal if you are hiring both rooms.