Singer & Saxophone player…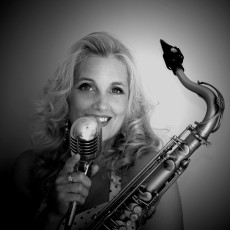 Liz Monroe is a very talented, beautiful singer and saxophonist who can entertain your wedding guests throughout a whole evening.
When you hear her play the saxophone, you will be amazed and delighted by what you hear.
She has toured Japan and supported Famous bands such as The Drifters and Billie Davis.
Liz puts on a fantastic show wherever she plays or sings and will be a great asset to your big day.
Come along on the 11th of May to see for yourself how great she sounds.
For more information > Click Here