Written by Marie…
Hi My name is Marie Barber Owner of Marie Barber Photography, i have been photographing weddings and families for the past 8 years in-between having a family of my own and going to Uni and gaining a BA (hons) in Creative Lens Media – Photography.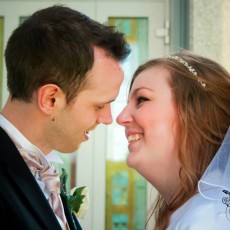 I am originally from North Wales (now live in Lancashire) which is where Marie Barber Photography was also born, being thrown in at the deep end the day before a wedding because i 'had a good camera' luckily for me there was already a successful photographer as a guest who was nice enough to guide me and another person with a nice looking camera as to what we should do, from there i was second shooter at the grooms sisters wedding, it was there i caught the bug, handing over someones captured special moments from one of the most important days in their life seeing the joy an excitement on their face and seeing the tears as they watch the slideshow bring to life their day all over again, words cannot express what a pleasure and honour it is, every single wedding i have done since then has given me the same feelings, even looking back at those weddings still fills me with emotion, i consider myself to be very blessed to do a job i love.
I have a very relaxed fun approach to all of my shoots, its important for the people I'm taking photos of to feel comfortable with me and my camera, so i want to get to know you and hear all about your wedding day, and i will be genuinely excited about sharing your day and capturing your special moments.
A free pre wedding/engagement shoot comes with all our packages and i always have an assistant with me on the day to help capture all your little details that you have put so much time in to prepare.
I aim to be affordable but not cheap, i am happy to discuss your requirements and give a free consultation so that we can find the best package for you, even if we have to make one up.
Please take a look at our Facebook page and website we offer great discounts and competitions from time to time and if you have any questions i will be more than happy to help.
For more information > Click here