GutuCakes Team Effort…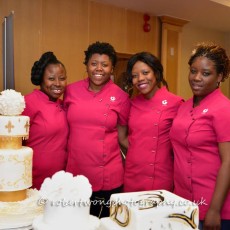 Mark's Tey Hotel saw these lovely ladies attend our wedding fayre on Sunday 11th of May and they were so friendly and professional.
Our team at Wedding Day Angel also had the pleasure of trying some of their cakes and they tasted so yummy!
My daughter couldn't get enough of them!
The team work extremely hard on their designs and are very helpful to their brides to ensure that every bride gets the cake that they dream of for their big day.
To see more of their work > Click Here