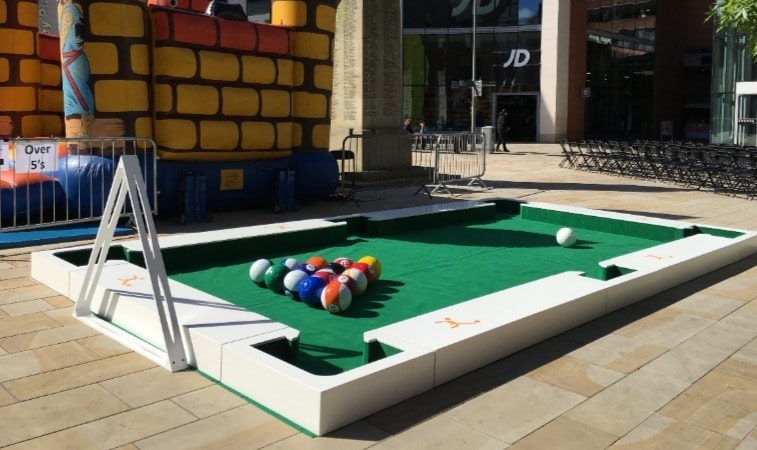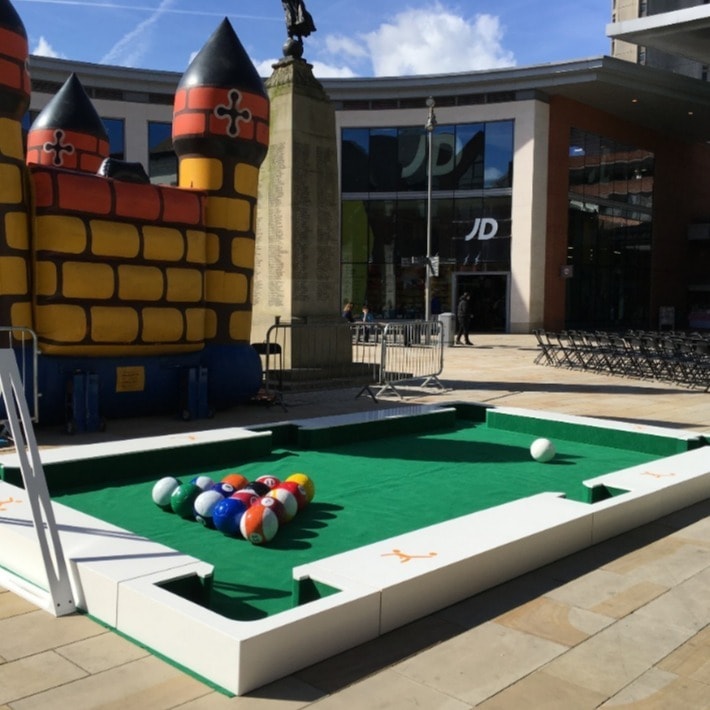 Entertainment in Surrey
BallSportz specialise in providing hybrid sports such as Footpool and GolfSnooker for hire and purchase.
Competitive prices: We guarantee the lowest prices on the market!
Charity: 10% Profits are dedicated to charities across the world
Customization: Design your own table whether you hire or buy to suit your requirements, for branding, marketing, promotion, product launches etc.
Footpool is an exciting, up-and-coming, game that merges Football with Pool.
The games are played to the rules of Pool on an over-sized, floor-level table, by kicking footballs into the giant pockets.
BallSportz are the founders of GolfSnooker.