Martin John London Magician
Martin John London Magician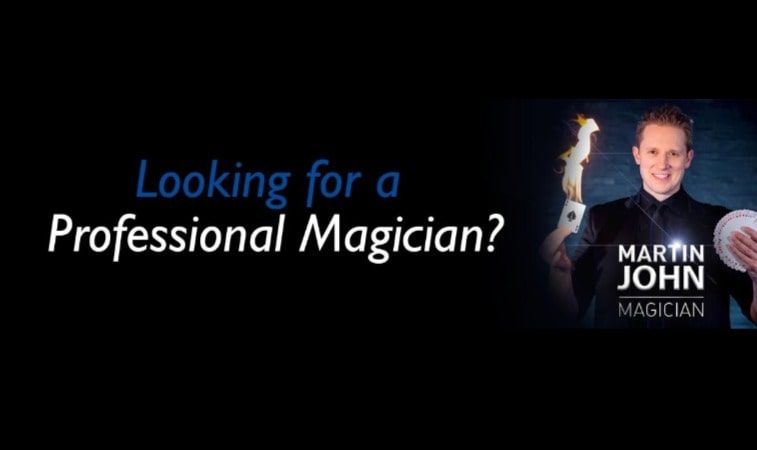 Magician, London
Magic Circle Magician Martin John is one of the most popular & Highest Rated Professional London Magicians for hire.
Martin has performed over two thousand shows worldwide as a Professional Magician in London, performing Comedy Stage/Cabaret Magic & Close-up Magic.
Perfect entertainment to book for a wedding where Martin will mix and mingle with guests creating magic and merriment that will be remembered by all.
Find out more on his Website