Cotswold VW Weddings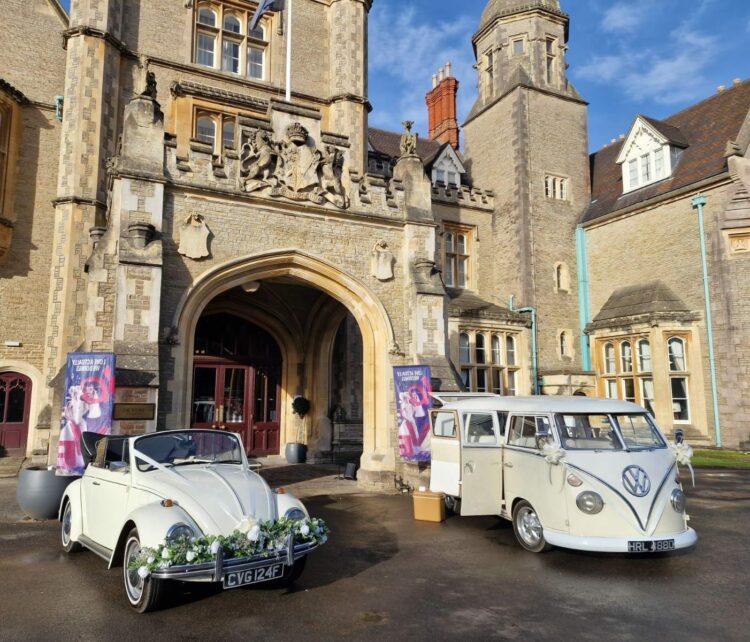 Transport, Gloucestershire
Based near Chipping Sodbury, South Gloucestershire, we cover surrounding areas including parts of Bath, Bristol, Cotswold VW Weddings provides memorable transport for your wedding.
Our 1966 Splitscreen camper, Bertie and 1968 Karmann convertible Beetle Betty are available for every type of wedding, whether you need a single trip to the local registry office or a wedding held over several days, with transport between multiple locations. Services Offered:
Bertie's quirky retro interior is comfortable and has spacious seating for up to five, enabling your wedding party to relax and mingle. Furthermore, the exterior is in a neutral two-tone cream and white, which will sync well with any theme.
Betty is a perfect car for up to 3 passengers for hopefully a sunny day for the roof to be down. She does have a fully water-tight roof just in case! She also is finished in a neutral colour with cream comfortable seats.
At Cotswold VW Weddings, we price each wedding individually, with additional mileage playing the key factor in the calculations. We also offer only one simple package, as we know how overwhelming decisions can get if there are many to choose from.
As part of the package, you will get handmade bows and ribbons in a variety of colours to match your colour scheme, a silk flower garland on the front bumper for photos, rustic plaques to hang on the back, a basket of necessities, an umbrella, blanket, champagne crate plus glasses, and a smartly dressed chauffeur.