Yours Occasionally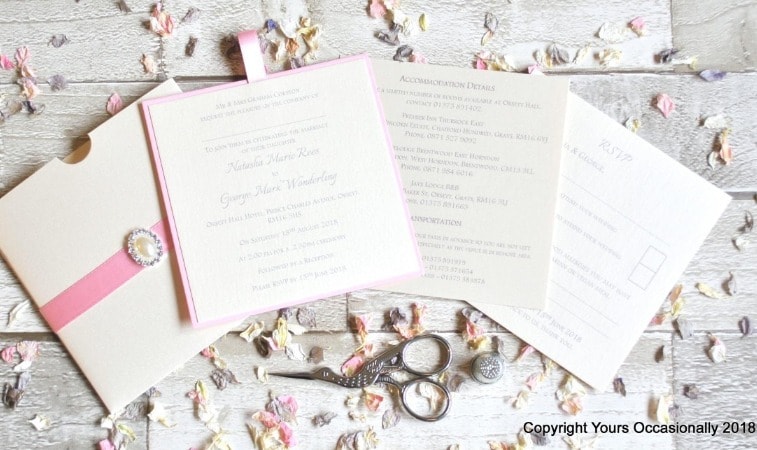 Stationery in Essex
Welcome to the Award Winning, Yours Occasionally Wedding Stationery.
Every item is individually handmade to designs unique and exclusive to me.
All my handmade wedding invitations and other stationery items are designed, and hand crafted in-house, there are designs for you to choose from and add to your basket, where you will be able to select the ribbon colour, font colour and style and the quantity.
Alternatively, there is a full bespoke service available to use.
Yours Occasionally is a wedding stationer working on all kinds of weddings, regardless of size, faith, gender, sexuality, or location, after all Love is Love!