RCT Entertainment & Events
RCT Entertainment & Events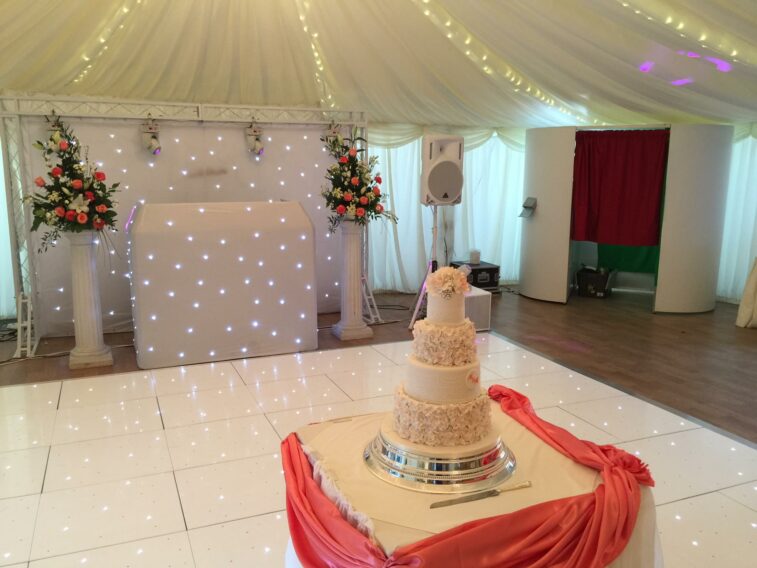 DJ, Essex
RCT Events provides wedding music and DJ services based out of Colchester, in England's Essex region.
For over 15 years, this talented team has travelled across the country and overseas to create swoon-worthy experiences for couples and their loved ones. Owners Ross and Charlene have earned ongoing contracts with local venues, including Colchester United, Raddison Blu Hotel Stansted, and The Dorchester Hotel in London.
Their team offers not only bespoke playlists and DJs but also photo booths, magic mirrors, dance floors, light-up letters, and more.
However you choose to celebrate your beautiful milestone, this team is your one-stop shop for making it unforgettable.
Services Offered RCT Events creates high-quality experiences using the best possible equipment available.
They invite you to benefit from their extensive collection of services, allowing you to fill all your entertainment needs in one place.
Their professionals are dedicated to creating flawless and perfectly planned events. During consultations, they'll help you fine-tune your playlist and day-of timeline and explore their exciting add-ons.
Their services for any milestone occasion include the following:
Experienced DJs and bespoke wedding day playlists
Dance floors
Mood lighting and effects, such as starlit dances and confetti cannons
Photo booths
magic mirrors and selfie pods
Wedding production
Event entertainment