Deerheart Design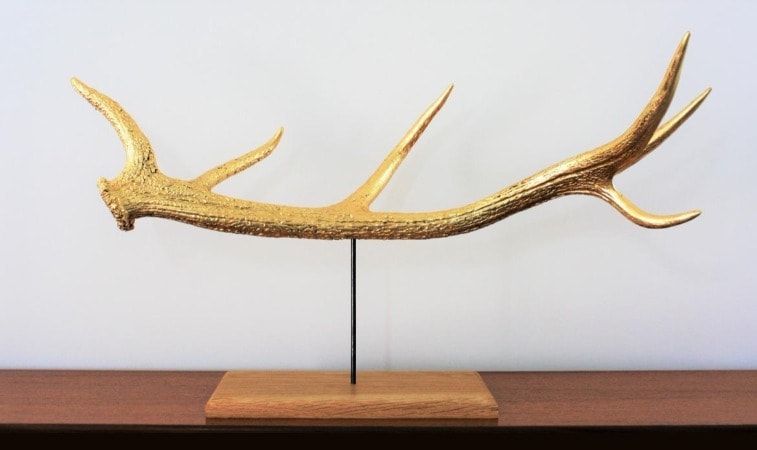 Venue Decor in Edinburgh
I create unique, hand-gilded antler centrepieces - the perfect decorative touch at any woodland, fairytale, luxury or Scottish-themed wedding.
Each centrepiece can stand as a striking sculptural feature on its own, be dressed with flowers or foliage, or even be used to present the wedding rings during the ceremony.
Unlike a traditional bouquet, the newly-wed couple can then choose to permanently integrate the piece into their home together.
The plinth of each piece can also be custom-engraved with a personal message of the couple's choice.
Although proudly based in Scotland, I am delighted to work with couples all over the UK.
Just get in touch to chat about a custom piece for your perfect day.