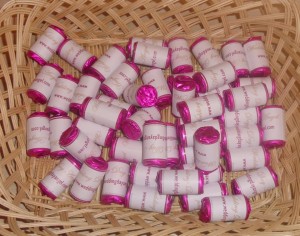 For some personalized chocolates to give out to your wedding guests, why not have a look at this business.
Back in 2008, It's a wrap was born to two sisters who wanted to create some personal party bags for their children. Now they cater for wedding parties, offering all types of personalized chocolates and gift bags which your guests will love to receive.
Services include:
Personalised chocolates.
Gifts.
Cards.
Party bags.