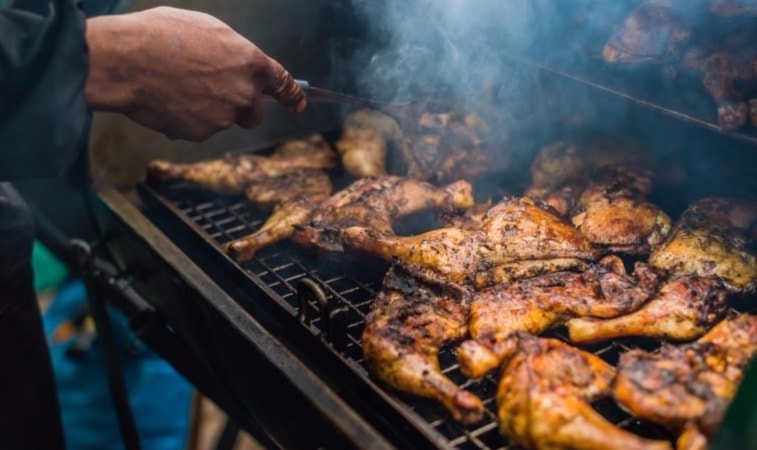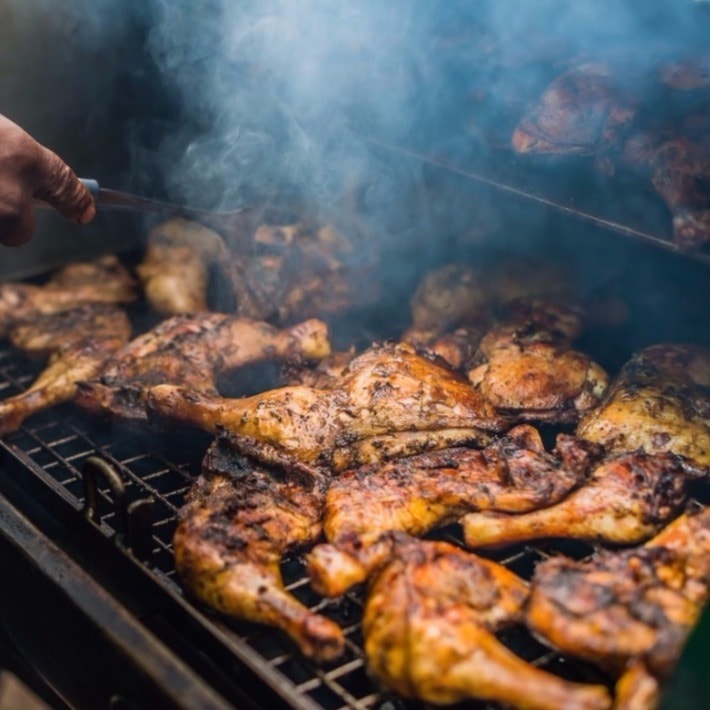 Caterers in Birmingham
Authentic Jamaican jerk BBQ and rum cocktail bar serving traditional dishes such as jerk chicken cooked fresh on-site using specially made jerk drums.
Curry goat, rice and peas and also offer vegetarian options.
Our rum cocktail bar uses Jamaican brands such as Wray and Nephew and Appleton Estate.
Our signature rum punch is a favourite.