Well…..A good few months ago, the lovely Photographer, Ross Willsher sent me a complimentary copy of his wedding planning book that he'd written. 'How to have a wedding as individual as you are'
I'm not a great book reader but I set myself a goal to have a read and I'm so glad I did.
I didn't get the chance to read it until we were jetting off for our family summer holiday to Florida. A nice 9 hours on a plane needed a good book and I got one!
As soon as I started reading, I felt inspired and warmed by Ross's approach and his heartfelt introduction about himself. Proving that anyone can achieve what they want by just being themselves!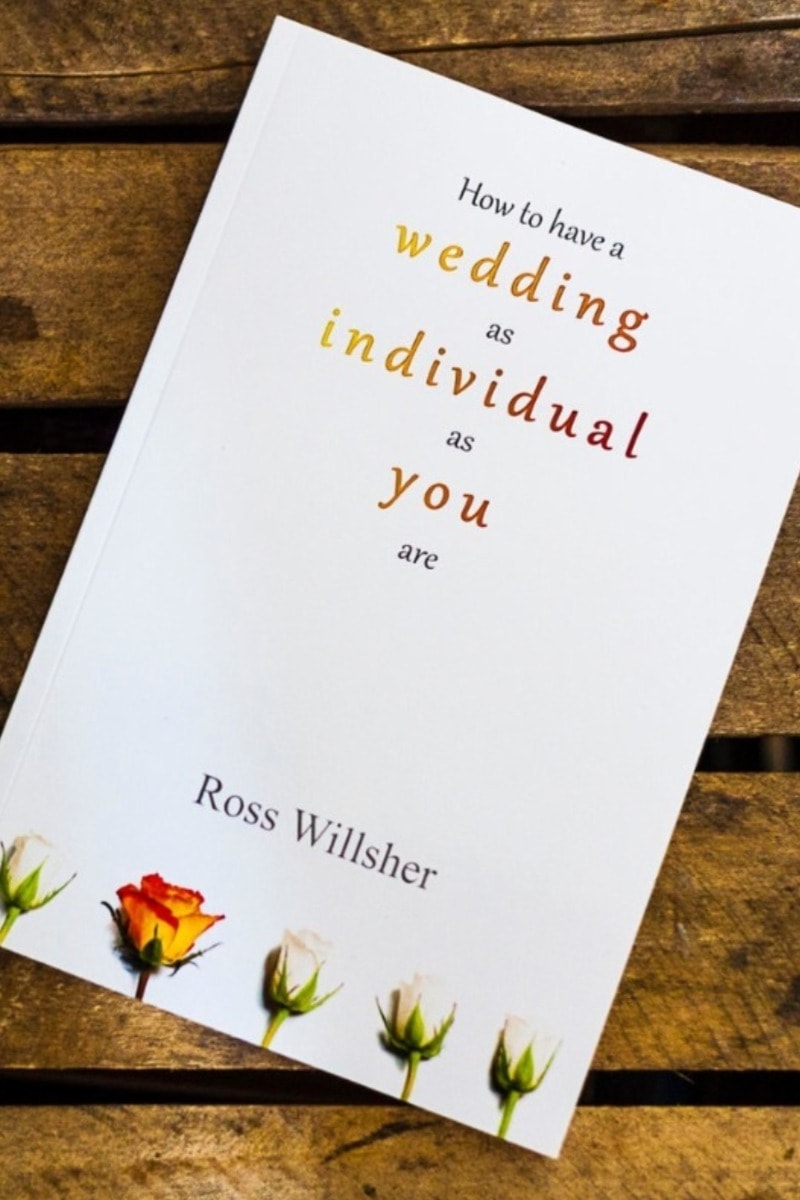 I've started to read or perused over many wedding planning books during my time in the wedding industry and for planning my own wedding, but not one that has kept me hooked to continue reading as this one did.
The chapters are informative with some added humor and makes for a fun read as well as learning. Any bride to be or groom to be should get a copy and make time to read it.
A brilliant book Ross and look forward to working and meeting with you very soon.
Well done.
Books can be purchased for just £10 by visiting Amazon